Unlock Digital Excellence with Your Online Business – Your Complete Web Services Partner
At Your Online Business, we're not just web designers; we're architects of digital success. Our comprehensive suite of web services encompasses everything you need to thrive in the online world. From stunning web design to strategic SEO, engaging social media marketing (SMM), and seamless web maintenance, we're your one-stop destination for all things web-related.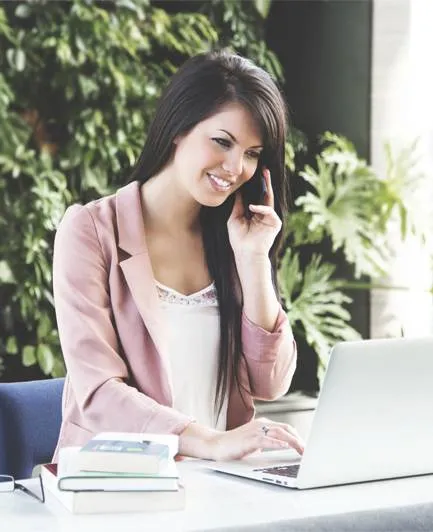 You want a step by step help?
Web Design: Your Digital Front Door
Web design isn't just about aesthetics; it's about creating a captivating online experience. Our expert designers craft visually stunning websites that leave a lasting impression. Why choose us for web design?
Customized Designs: We tailor every design to your brand, ensuring it reflects your unique identity.
User-Centric Approach: Our designs prioritize user experience, resulting in lower bounce rates and higher engagement.
Responsive and SEO-Optimized: Our designs adapt flawlessly to all screens and are primed for search engine success.
Ready to unlock your digital potential? Partner with Your Online Business for complete web services that propel your brand to new heights. Contact us today to embark on a journey towards online excellence.
Full-Service Expertise
We offer a comprehensive range of web services, all under one roof, eliminating the need for multiple providers.
Tailored Solutions
Each service is customized to meet your specific business goals and objectives.
Proven Result
Our track record speaks for itself. We've helped businesses like yours thrive in the digital landscape.
Continuous Innovation
We stay at the forefront of industry trends and technologies to keep your digital presence ahead of the curve.
Client-Centric Approach
Your success is our success. We collaborate closely with you to achieve your vision.
Ongoing Support
Our team of experts is here to provide you with the support and guidance you need to thrive online. 
Affordable Plans for Better Work
General Maintenance
What's Included:
Regular Updates: We'll ensure your website's software, plugins, and security features are always up-to-date, reducing the risk of vulnerabilities.
Performance Optimization: Slow websites can turn visitors away. We'll optimize your site for speed, ensuring a seamless user experience.
Content Refresh: Keeping your content fresh and relevant is vital. We'll help you update and improve your site's content regularly.
Security Monitoring: Protecting your website from potential threats is our priority. We'll implement security measures and perform routine checks.
Backup and Recovery: We'll create regular backups of your site, so you never lose important data.
Create A Website
What's Included:
Custom Web Design: Our expert designers will craft a unique website that aligns perfectly with your brand's identity and objectives.
Development: We'll bring your design to life with a fully functional website, ensuring it's optimized for both desktop and mobile users.
Content Creation: Engaging content is crucial. Our team will create compelling copy and visuals that resonate with your target audience.
SEO Integration: Your website will be optimized for search engines, increasing its visibility and attracting organic traffic.
Full Maintenance: After launch, we'll continue to maintain your website, ensuring it remains fast, secure, and up-to-date.
Highly Customized Website
What's Included:
Custom Development: We'll build a website from scratch, taking your specific requirements into account. No feature is too complex.
Unique Design: Our designers will create a one-of-a-kind look and feel for your website, ensuring it stands out in your industry.
Advanced Functionality: If you can dream it, we can build it. From complex e-commerce systems to interactive features, we make it happen.
User Experience: Every aspect of your site will be designed to provide an exceptional user experience, from intuitive navigation to seamless interactions.
Continuous Support: Your website will receive ongoing support, updates, and enhancements to adapt to your evolving needs.